Why Am I Constantly Having Nasal Congestion?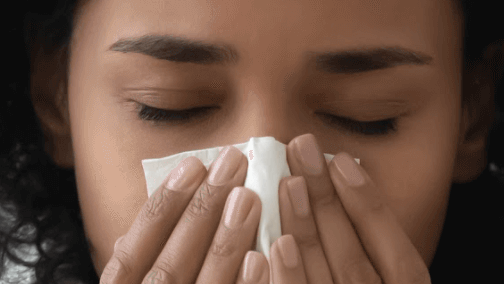 Everyone will experience nasal congestion from time to time in their life, whether due to allergies or a simple cold. For some men and women, however, sinus and nasal congestion is a chronic issue that compromises their overall quality of life. To help patients breathe more comfortably and break free from their disruptive symptoms, triple board-certified plastic surgeon Dr. Raj P. TerKonda offers a comprehensive range of minimally invasive sinus and nasal procedures at Cherry Creek Face and Skin in Denver, CO. Keep reading to learn more about what may be causing your congestion and how nasal surgery may help you get rapid, reliable, and long-lasting relief.
It is always hard to breathe through my nose
Temporary nasal congestion or stuffiness is a common occurrence and may be triggered by environmental allergens, a cold, or inflammation. If you find it difficult to breathe through your nose all the time, though, there may be a structural abnormality or another factor contributing to your symptoms. In addition to obstructed nasal breathing, many patients also experience:
Sinus problems
Weak sense of taste or smell
Loud snoring
Sleep apnea
How is chronic nasal congestion treated?
First and foremost, the cause of a patient's nasal congestion should be identified. Based on this, Dr. TerKonda will recommend the most appropriate course of action. In many cases, patients can benefit from a minimally invasive in-office nasal procedure to correct certain anatomical or structural abnormalities, resulting in a more open nasal passage and improved breathing. Depending on your specific symptoms, needs, and anatomy, Dr. TerKonda may recommend one of the following:
VivAer®: a beneficial treatment for patients with nasal obstruction and snoring that utilizes radiofrequency (RF) energy to reshape the cartilage and other tissues for a more open airway
Turbinate reduction: reduces the size of enlarged or swollen turbinates, allowing better airflow and improving symptoms like congestion, migraines, and nosebleeds
Balloon sinuplasty: another useful technique for widening and remodeling the nasal airway
In some cases, patients may prefer or require a traditional rhinoplasty to address both function and cosmetic concerns in a single procedure.
What if I have the opposite problem: my nose is always runny?
Having a constantly runny nose – a condition known as rhinitis – can be equally as frustrating as chronic congestion. Rhinitis is often related to environmental allergies, though it can also be triggered by hormonal fluctuations, pregnancy, certain medications, strong odors or scents, and dust or smog. To help patients struggling with runny nose symptoms, Dr. TerKonda may recommend a minimally invasive procedure called RhinAer®. This cutting-edge treatment can disrupt the natural signals that trigger rhinitis, greatly reducing a patient's symptoms.
Does insurance cover nose surgery?
Nasal surgeries that are performed for cosmetic purposes only – such as a cosmetic rhinoplasty – are deemed elective procedures that are not covered by insurance. When nose surgery is performed to address difficulty breathing and other functional symptoms, it may be partially or even fully covered by a patient's insurance provider. During your initial consultation for ENT surgery in Denver, CO, our knowledgeable billing team will help you better understand what coverage you may be eligible to receive.
Break free from chronic congestion with ENT and sinus treatments in Denver, CO
If obstructed breathing or chronic rhinitis symptoms are preventing you from enjoying all that life has to offer, we can help. To learn more about your options for in-office ENT treatments in Denver, CO, call Cherry Creek Face and Skin to schedule your one-on-one consultation with acclaimed triple board-certified plastic surgeon Dr. Raj P. TerKonda today.